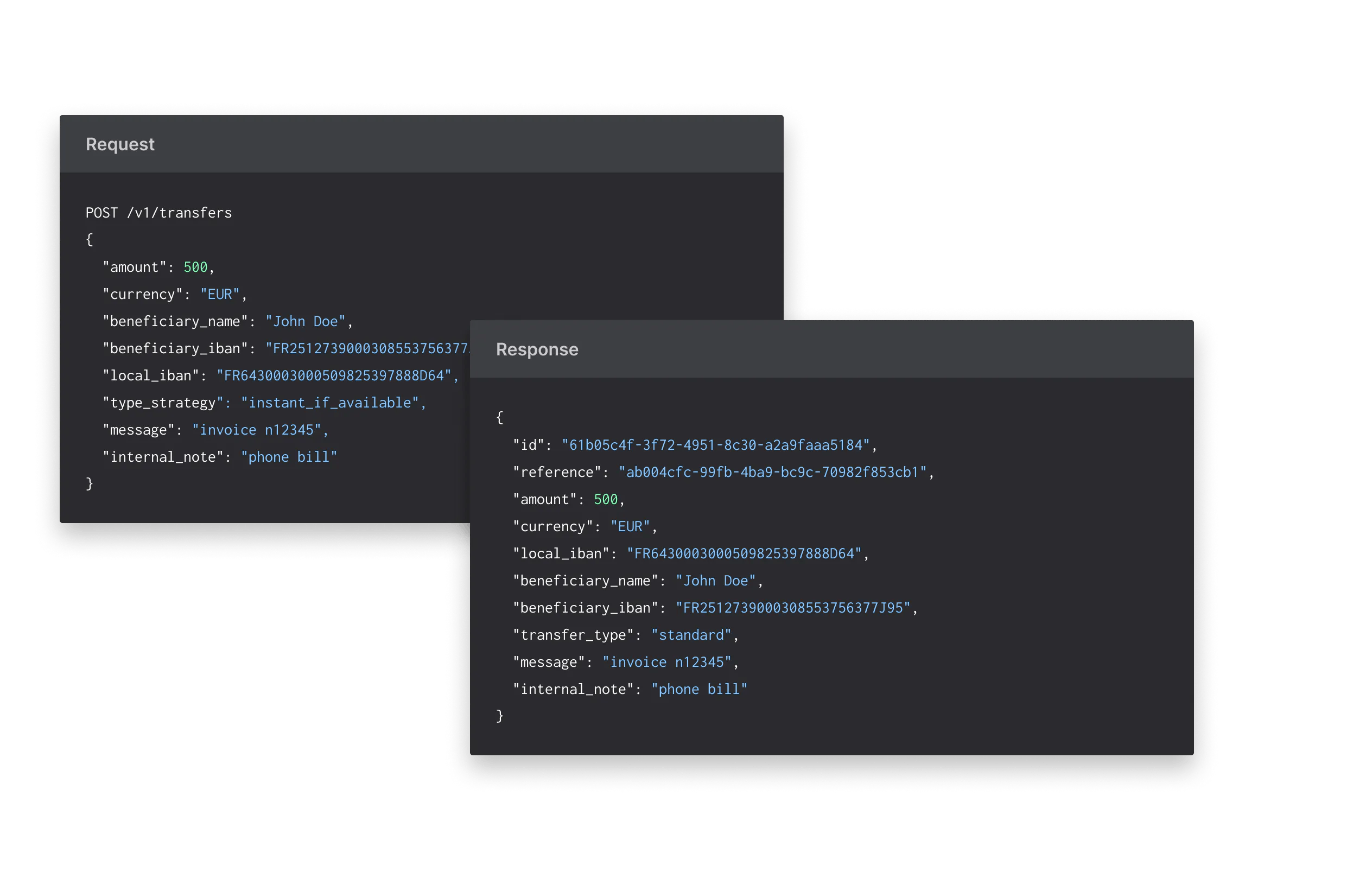 API Memo Bank
Automate your banking operations
Programmatically create direct debit collections to collect payments. Send SEPA transferts on the fly, including instant or batch transfers. Create virtual IBAN instantly and fetch the list of your transactions using a single command. Welcome to the programable bank.
→ Read the docs
Less clicks. More requests.
Most of the things you do on your Memo Bank workspace can also be done programmatically using our API. Think of it as a way to connect our banking services to your system and workflows.
Simple API. Powerful API. Pick two.
Read the docs
To learn more about our API and see what you could build with it, check out our technical documentation. It includes code examples, version history, and a dark mode.
Read the docs